Almost all teens on the block enter highschool envisaging a setup almost built in fantasy. We mean, why not?
Thanks a ton to all the Netflix teen flicks we gorge on to all the young adult books we wish we could take a plunge into, our fantasies take a soar up high in making up a highschool we imagine will be like.
But, alas, high-school in fiction doesn't converge with the high-school we go to, nor does the experience is all Highschool Musical Melody.
Fret not for we shall acknowledge you how highschool is in real life, so that the next time you bundle up with high rise expectations, perhaps a little reality check of the stark differences in reality and reeli-ity won't make you dissapointed.
You Might Want To Read This Beforehand: Grinding down the Myths of Highschool Life
---
Hanging Out And Having A Blast On Weekends
The only kind of hang-outs that are ever going to happen on highschool are you sipping a frooti in your friend's house, only being able to discuss homeworks and academic pressures and of course, preparations for your upcoming exams.
And the time, when weekend arrives to cheer you up, it is mostly confined to the picture of a beautiful evening, where you are plonked down on your sofa, sipping tea (iced tea?), the Jim-Jams spread around your table, and binge watching F.R.I.E.N.D.S. No doubt, those alone-times are always treasurable, but if you are really thinking an event will always be on you calendar every weekend, you might wanna reimagine weekend parties again. Because it's mostly you pyjama-partying all alone.
Again, it's a lovely lone-time party.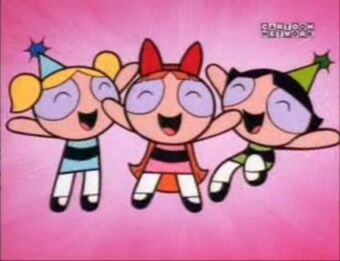 ---
You Are Gonna Sash With Whatever Hella You Wanna Wear
We know jeans are like the most comfortable casual, and a little formal, bottoms ever. And with statement making T-shirts, we are good to go. Alas, the case may not be so!
Now, this is a little different from country to country and schools to school. If some high-schools have strict uniform routines, you are not spared from being a statement-maker with your clothes. And, frankly, in schools that allow casual, they do so to some extent. Because of all the rules in a book, censorship on the kind of uniform students are allowed to wear will not bid a goodbye so soon.
---
People Are Gonna Be Hot As Hell
Give us time to laugh a little. heehee.
Just so you get it clear in your mind, the actors and actresses who play in the teen movies and series, 1) go through lot of pain, filters. photo shopping, video-shopping (if there is any, haha) to look the perfect face they are, and 2) those actors and actresses have literally crossed their teenage but play teenagers on screen, playing such roles. We know, it's a disappointment but it is what it is.
All adolescents go through puberty and it hits all of us hard with acne and pimple fields, a sudden outburst of hair all over your body…and it's normal. Our expectation goes up with our infatuation with movie stars and we create beauty standards at teenage and it affects all of us trying to be someone else, you know, instead of accepting and loving who we are.
---
Buddies, buddies, So Many Buddies
It's a preconcieved notion that you will have more and more friends in your high school life.
Or maybe a glitch in thinking that more the number of followers you have on Instagram or higher is the rank of your popularity index assures you will have more friends.
Well, the case is a little different. High school doesn't confirm to an increased number of friends but rather more number of psycophants. Perhaps, the only thing High school will warrant you is the discretion to identify who friends are, especially the real ones.
And, it is honestly okay if you have one or two real friends because no matter what instead of drudging along with a friendship where one side doesn't seem to value it, it is always important to be with the people who care for you.
---
Highschool in movies does not necessarily overlaps the highschool in real life. And, no doubt, reality tires us when it just doesn't cooperate with our fantasies.
On the other side, reality doesn't suck, it is just different. Highschool is, was, and always will be a haven for young minds to explore the world and know people, culture, and backgrounds. A time to brew up unforgettable memories with friends and peers. And, just so you know, you may find your love in highschool too. Who says you won't? And with good routines set and our sweet peers and kin always by our side, high school is a marvellous once-in-a-lifetime journey. So, enjoy every moment of it!
---
Keep the conversation going:
Do you think Highschool shown in movies will ever be real someday? Do you fantasize about highschool too? What about other expectations v.s reality experiences in highschool?
Do tell us. We would love to know your thoughts. Go, tap, tap, tap in the comments section below. And, make sure to follow us on our Instagram page by clicking here.
Till then, have a good day!
Turquoise Blue x Pearl Moon