Many students arrive in highschool bundled up with numerous hopes, aspirations and expectations of what their high school journey will be, all thanks and gratitude to the countless teen flicks many gorge on Netflix and Romedy Now. Media houses, romanticised teen movies, add to all the perceived god-knows-which-universal notions of reality of life and subsequently distorts the real image of Highschool.
Because, let's be candid, readers, the ignored truth is– reality just refuses to align with reel-ity, right? No matter how much we try to believe.
And that's what, readers, brings us here to crushing all the myths of the bittersweet highschool life, peppered with the right amount of reality because, after all, highschool's a rollercoaster ride, expectation drive you up to the sky and the part when you swoop down is when reality hits you hard.
---
Romance Fills the Highschool Air:
"I never knew what love was, sweetheart, until I met you."
And, readers, that's how you puke.
On cue.
Seriously, highschool is not only about romance. No way Nicholas Spark sash is gonna enter your life, and fill it with bubbles and hearts. And nor will a Romedy Now movie be your goddamn lifestory.
On top of that, all the cool gals and guys swinging with their hunks and chicks do not at all fuel their popularity meter because, pragmatically saying, after all just as the journey of high-school ends, everybody becomes a nobody. And with that, all the relationship gossip fades away faraway.
Sorry to break your young hearts, but nobody gives a damn.
---
Juniors are going to lick your feet:
Oh lord, let us beware you.
NO
Not at all
In a culture and time where age is just a number and seniority is not counted by your age, do not try to mantle this idea that you have an upper hand because you are a senior. Honestly, readers, whether you are a highschooler or even a corporate worker, your experiences count as your age, not the years you have merely existed on earth.
As to the case of respect from anybody, whether your peer or junior, earn it with your character, work, and achievements. Respect follows thereafter.
---
You will wake up, jog, study and play, hangout, stargaze, volunteer and intern, sleep:
Yes, no, that's like a real myth above.
Just as you put your steps in highschool, do not at all consider that with good, decent marks, a beautiful life will trail along. And it isn't at all about a fixed routine you will follow with waking up, going to school, coming back to home and studying because with the onset of teenage, life just bends away from the golden free period of childhood and preteenage.
From time to time, you will grapple with the fact that peer pressure will consume you, treacheries and betrayals will slash your companionships, academic pressure will burden all along, the uncertainties and maybe your not-figured-out-aim-in-life blurs the future.
And, that's alright! All of us go through that phase.
It's just another part of life. Challenges and difficulties will always come. And always go. So, look beyond the imperfections and cherish each moment of what life offers to you. Because happiness settles in when your mind is at peace.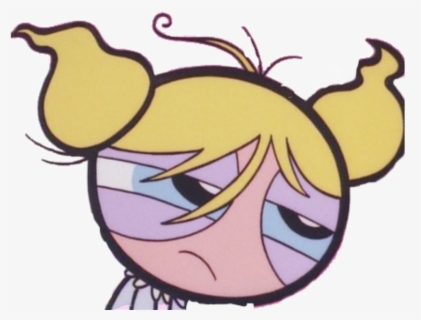 ---
Survival of the Most Popular
Uhm, if everybody passes the Matriculation exam, doesn't that already sum up all of them survived highschool?
Let us break it down for you, being popular really doesn't sum up that one will traverse through highschool as smoothly as sliding in an oiled slide. All will handle the same amount of pressure, the same amount of homework, the same amount of different experiences of friendships, scoldings and so much more.
Popularity is transient, very much so in the case of highschool. So, if you've made the mistake of equating being popular=being happy, boy, never had you been so wrong. 'Cause being happy with close friends always overshadows being popular among sycophants.
So, as long as you have close, trusted friends (even if it's a few numbers), that will always be by your side through thick and thin, creating everlasting memories, your beautiful and memorable highschool journey, we assure you, is all achieved!
---
Glasses and Braces? Definitely a nerd
Stereotyping someone on the basis of their looks is an absolute no-no but then our subconscious minds are always guilty of character assasinating right? Be it a real pretty face, you think that's the Barbie or Ken of the class; be it a guy/gal with a big paunch, you assume them to be lazy people who never played any game in their life. Glasses? Nerd alert.
It's understandable that human brain works by fitting someone into something category, but when someone doesn't fit into your assumed category; man, you should look at your face!
You see, stereotypes since history haven't been all correct and right. So, be open-minded when you meet new people. Who knows that the girl with the brawny muscles could be a future Oxford PhD Holder?
---
Highschool in movies does not necessarily overlaps the highschool in real life. And, no doubt, reality tires us when it just doesn't cooperate with our fantasies.
On the other side, reality doesn't suck, it is just different. Highschool is, was, and always will be a haven for young minds to explore the world and know people, culture, and backgrounds. A time to brew up unforgettable memories with friends and peers. And, just so you know, you may find your love in highschool too. Who says you won't? And with good routines set and our sweet peers and kin always by our side, high school is a marvellous once-in-a-lifetime journey. So, enjoy every moment of it!
---
Keep the conversation going:
Do you think Highschool is overrated in movies? Or is it reflecting reality in a corny way? What about other expectations v.s reality experiences in highschool?
Do tell us. We would love to know your thoughts. Go, tap, tap, tap in the comments section below. And, make sure to follow us on our Instagram page by clicking here.
Till then, have a good day!
Turquoise Blue x Pearl Moon
Wanna Check Out Our Instagram Page?